Siouxland Holistic Health Expo
2019 Siouxland Holistic Health Expo
January 12th
10am-5pm
​Location Delta Hotels By Marriot
We're back in a the same great location, lots of new vendors, and exciting new presentations to share. This is Siouxland's premier event for all practices that focus on improving the mind, body, and spirit. Our goal is to bring awareness to the best health care our area has to offer.
Who Can I Expect to See at the Expo?
Representatives of or offering:
Massage Therapy
Chiropractic Care
Aromatherapy/Essential oils
Yoga Practitioners and Instructors
Physicians, Nurses and other Medical Personnel
Energy Workers (Reiki, Healing Touch, Qi Gong and more)
Art Therapy
Crystal Therapy
Sound/Vibration Therapy
Intuitive Life Coaches
Sports Medicine/Body Building/Physical Therapy
Health Coaches/Dietary and Nutritional Aide
Community Aide Services
... and much more!
In addition to a wide variety of vendors to shop and learn from, we will also be featuring live workshops by practitioners and professionals from all over the country.
If you have been looking for a natural safer way of life this is THE event for you!!!!!
Admission Prices
$5.00 General Admission
Pay at the door
---
SPONSORS
​ BROUGHT TO YOU BY
To learn more about each Sponsor or Vendor Click on their logo to be redirected to their website!
---
Vendor​ Line Up

---
Official Aftershow
Each year we like to keep the magic going by featuring a unique performance or workshop that touches the hearts and minds of Siouxland. This year's After Show will be Past Life Revelation with Melissa Asteya.

Have you ever wondered about your past lives?

"Who was I? What did I experience? How have these experiences helped to evolve my Divine Gifts? And how might they be influencing my choices and experiences in this life?"

Have you been looking for a way to release mental/emotional and possibly even physical/spiritual blocks which you are uncertain of the origins in which they began? Are you longing to reconnect with yourself, Divine Source, and your loved ones at Soul level?

Past Life Regression is a beautiful guided journey into the Heart & Subconscious Mind led by Melissa Asteya, NGH Certified Past Life Regression Hypnotherapist.

Together, we will travel with our personal team of Angels, Guides, and Divine Spirit/God to the Past Life experiences which would be most healing, revealing, and beneficial for us at this time in our lives.

Tickets should be purchased in advance through Eventbrite
https://www.eventbrite.com/e/past-life-revelation-with-melissa-asteya-tickets-51419792985
Powered by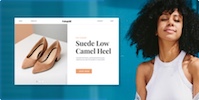 Create your own unique website with customizable templates.